DJ Trend - Anthem (Miditraks, 1997)
Having recently written about
Kemistry
I thought it was about time to pay tribute to another fallen soldier: Gifford Noel AKA Trend. I was shocked and saddened to hear of his
death
from natural causes in Tenerife on the 17th September 2010, his 32nd birthday. He made a number of jump-up classics in the late nineties on labels such as Kartoons and his own Live Recordings before going on to produce Grime and UK Garage material and work with Dizzee Rascal, Wiley and the Sugababes. As Dizzee said at the time of his passing: "Rest in peace, DJ Trend. Never forgotten, drum and bass specialist legend".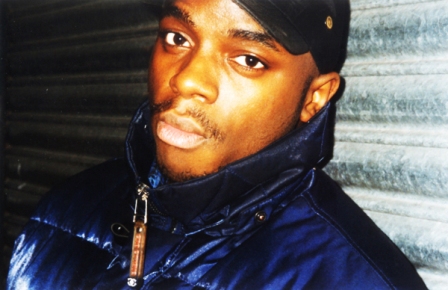 I seem to recall that 'Anthem' was the first release he put out and I couldn't think of a better tune to write about as that is what he made - anthems. It was the third and final release for the Miditraks label which I don't know much about - according to discogs the other two releases were by Marvellous Cain and Potential Bad Boy, so Trend was in good company. It immediately establishes his unique production style with a particular bass sound that he made his own and shuffling drums based on the Hot Pants break. The track gets its name from the sample of the brass and drums from the opening of
'All You Need Is Love'
by The Beatles which is actually the first few bars of
La Marseillaise
, the national anthem of France. It appears before the second and third drops, bookending a section of the track using the Amen break. Anthem by name, anthem by nature.
Check out the All DJ Trend mix below by DJ Jamie of Section 23 which includes this track along with other classics such as 2 Degrees and Tune Your Bass. Also make sure you read Jamie's
special dedication
to Trend on the 2nd anniversary of his death last year.
All DJ Trend by Dj Jamie on Mixcloud
Discogs link